Shawn B. Linehan, FSCP, LUTCF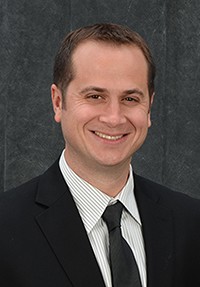 After graduating from the University of Nebraska-Lincoln in December 2004, I started my agency.  With lots of hard work and treating people right Linehan Financial Group, LLC now helps over 600 families in Nebraska, Kansas, Iowa, and Missouri.  Personal/family coverage (home/auto/umbrella/ Life), and commercial is what we do on the insurance side.  For investing mostly do mutual funds for retirement, college, and saving plans. 
"Our intention is to always surpass your expectations for service and value"
Temporary crisis relief legislation makes it easier to access retirement account funds and extends paid leave for workers at some small businesses.

Discover the basics of P/E ratios, with an emphasis on analyzing them in the appropriate context for making meaningful comparisons.

Many large employers offer telemedicine programs in their benefit packages. Do you know the potential advantages of telemedicine?

Optional riders that add living benefits to annuities might help retirees address two financial risks: outliving their savings and paying for long-term care.
Knowing your likely life expectancy is an important factor in making long-term financial plans.

How much do you need to save each year to meet your long-term financial goals?

How much Disability Income Insurance do you need?

Use this calculator to estimate the cost of your child's education, based on the variables you input.