Shawn B. Linehan, FSCP, LUTCF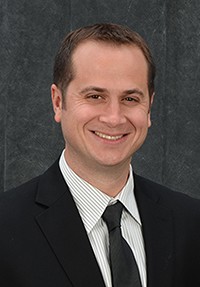 After graduating from the University of Nebraska-Lincoln in December 2004, I started my agency.  With lots of hard work and treating people right Linehan Financial Group, LLC now helps over 600 families in Nebraska, Kansas, Iowa, and Missouri.  Personal/family coverage (home/auto/umbrella/ Life), and commercial is what we do on the insurance side.  For investing mostly do mutual funds for retirement, college, and saving plans. 
"Our intention is to always surpass your expectations for service and value"
Tax rates, interest rates, and inflation can all cut into the value of investment dollars. This article looks at real return on investments.

Explore the basics of equity real estate investment trusts (REITs) including their potential benefits and risks.

How does a traditional or Roth structure affect your IRA or employer-sponsored retirement plan? And what do their differences mean for older workers?

Wondering if you can still write off 50% of the cost of business meals? Find out what is and isn't deductible.
Calculate the rate of return you would have to receive from a taxable investment to realize an equivalent tax-exempt yield.

Estimate the future cost of an item based on today's prices and the rate of inflation you expect.

How much do you need to save each year to meet your long-term financial goals?

How much life insurance would you need to produce a sufficient income stream for your family?