Shawn B. Linehan, FSCP, LUTCF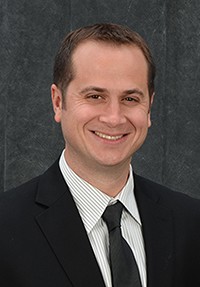 After graduating from the University of Nebraska-Lincoln in December 2004, I started my agency.  With lots of hard work and treating people right Linehan Financial Group, LLC now helps over 600 families in Nebraska, Kansas, Iowa, and Missouri.  Personal/family coverage (home/auto/umbrella/ Life), and commercial is what we do on the insurance side.  For investing mostly do mutual funds for retirement, college, and saving plans. 
"Our intention is to always surpass your expectations for service and value"
Discover how the step-up in basis provision may help reduce capital gains taxes and preserve the value of assets left to heirs.

Many large employers offer telemedicine programs in their benefit packages. Do you know the potential advantages of telemedicine?

Optional riders that add living benefits to annuities might help retirees address two financial risks: outliving their savings and paying for long-term care.

Do you know the differences between debit and credit cards? This article discusses both and when it might be better to use a credit card.
Calculate the rate of return you would have to receive from a taxable investment to realize an equivalent tax-exempt yield.

Use this calculator to estimate the cost of your child's education, based on the variables you input.

Is your personal inflation rate higher or lower than the CPI?

Estimate the annual required distribution from your traditional IRA or former employer's retirement plan after you turn age 72.