Shawn B. Linehan, FSCP, LUTCF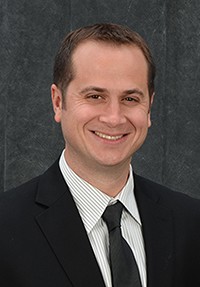 After graduating from the University of Nebraska-Lincoln in December 2004, I started my agency.  With lots of hard work and treating people right Linehan Financial Group, LLC now helps over 600 families in Nebraska, Kansas, Iowa, and Missouri.  Personal/family coverage (home/auto/umbrella/ Life), and commercial is what we do on the insurance side.  For investing mostly do mutual funds for retirement, college, and saving plans. 
"Our intention is to always surpass your expectations for service and value"
How does a traditional or Roth structure affect your IRA or employer-sponsored retirement plan? And what do their differences mean for older workers?

Find out whether a testamentary trust, living trust, or special-purpose trust can benefit your family.

Explore the benefits of individual life insurance versus work-based coverage, and compare term and permanent policies.

Explore three types of powers of attorney and find out how a living will can supplement a durable POA for health care.
Use this calculator to determine whether you qualify for the different types of IRAs.

How much life insurance would you need to produce a sufficient income stream for your family?

Estimate the annual required distribution from your traditional IRA or former employer's retirement plan after you turn age 72.

Estimate the future cost of an item based on today's prices and the rate of inflation you expect.