Shawn B. Linehan, FSCP, LUTCF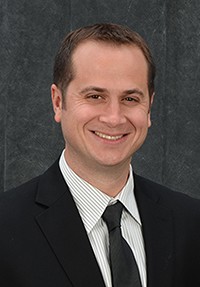 After graduating from the University of Nebraska-Lincoln in December 2004, I started my agency. Linehan Financial Group, LLC now helps over 1,000 families in Nebraska, Kansas, Iowa, and Missouri. .
The pro-rata rule determines how much of a traditional IRA distribution is taxable. Read this article to learn how the rule is applied.

This article discusses the most common and costly types of scams, and how would-be victims can spot them.

Read about the reasons some banks are coming under pressure, including the rapid rise of interest rates, financial market effects, and the role of the FDIC.

After years of low yields, bonds are offering higher yields that may be appealing to investors regardless of their risk tolerance. This article provides an overview of bond risks.
Estimate the future value of your current savings.

This calculator can help you estimate your annual federal income tax liability.

Use this calculator to estimate the federal estate taxes that could be due on your estate after you die.

Use this calculator to estimate how much income and savings you may need in retirement.